Venue & Hospitality
Hotel Augusta Barcelona Valles, AP-7, Km 12 5 08410, Barcelona, Spain
Conference Dates: May 25-26, 2020
Hotel Services & Amenities
Audio/Visual Equipment Rental.
Business Center.
Business Phone Service.
Complimentary Printing Service.
Express Mail.
Fax.
Meeting Rooms.
Office Rental.
Photo Copying Service.
Secretarial Service.
Telex.
Typewriter.
Video Conference.
Video Messaging.
Video Phone.
ATM.
Baggage Storage.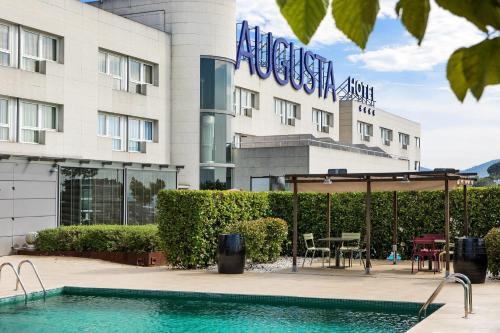 About City
Capital of Catalonia, Mediterranean port, Olympic host, multicultural meeting place, culinary haven, thriving metropolis, modernista wonderland... Barcelona is all this and more. A unique destination that inspires the senses and lets imagination flow, an eye-catching city with a unique architectural legacy, a cosmopolitan town home for artists, fashion designers and musicians, Barcelona is a city with a strong energy and character. You will enjoy the walks around its different neighbourhoods, each of them offering a special flavour that makes of Barcelona a unique dish for the traveller!
Barcelona is one of the world's leading tourist, economic, trade fair and cultural centres, and its influence in commerce, education, entertainment, sports, media, fashion, science, and the arts all contribute to its status as one of the world's major global cities. It is a major cultural and economic centre in southwestern Europe, 24th in the world (before Zürich, after Frankfurt) and a financial centre. In 2008 it was the fourth most economically powerful city by GDP in the European Union and 35th in the world with GDP amounting to €177 billion. In 2012 Barcelona had a GDP of $170 billion; and it was leading Spain in employment rate in that moment.